Beauty salon that offers holistic beauty treatments and solutions to beauty concerns. My goal is for every customer to leave the salon feeling happier, more relaxed and less stressed. Savas Beauty offers hide away place from day to day life, even if its just for a minute. Salon provides an extensive range of services for a wide range of clientele: for any age group, both men and women.
Roma Corrigan
Salon Owner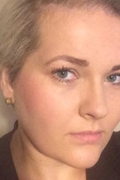 I am fully qualified beauty therapist and nail technician. I am extremely driven by my passion for all things beauty. My dream is to provide ultimate relaxing environment in which me and my staff meet your every need. I have trained and continue training to the highest level to be able to provide the best service to you my clients. I thrive to give everyone of my clients the ultimate luxury time out no matter what the treatment may be.
Sarah Condon
Beauty therapist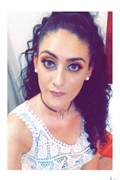 My name is Sarah Condon. I studied in Cork college of commerce and graduated in 2014 with CIBTAC and CIDESCO diplomas in beauty therapy. I love everything beauty especially brows and nails. For as long as I can remember Iv always wanted to do beauty. Iv been in the industry 4 years and I can honestly say I love what I do. I'm so happy to become a part of the savas team and I can't wait to meet all you all.
Sarah Keane
Senior Beauty Therapist/Manager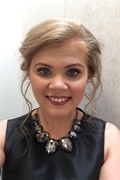 Hi I'm Sarah, I am a qualified beauty therapist since 2010. I studied beauty therapy in Cork college of commerce. I enjoy all aspects of beauty especially nails, waxing and lash perms. I have worked with Lycon wax and gelish nails and really love these brands. I am really looking forward to working with Roma and Sarah in Savas beauty and indirectly Trish in Savas express and getting to know all of their clients and introducing some of my own clients.
Trish
Senior Beauty Therapist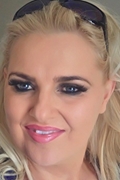 Hi, my name is Trish and I'm from Cork City. I have over 20 years experience in the beauty industry. I did my training in Susan Ryan's Cork College of Beauty Therapy when I was 21 and I have been training and learning new skills ever since then. I love all things beauty and nails, also have a keen interest in alternative side of the industry and I'm a trained reflexologist.
Sarah Condon Savas Express
Unit 5A, Riversdale, Rathcormac
0873430434
Tuesday

Wednesday

Thursday

Friday

Saturday

9:30am - 5:00pm

9:30am - 9:00pm

9:30am - 9:00pm

9:30am - 9:00pm

9:00am - 4:00pm
DH3, Unit 1 , Bishop's Island, Watergrasshill
0872401039
Tuesday

Wednesday

Thursday

Friday

Saturday

9:30am - 5:00pm

9:30am - 5:00pm

9:30am - 8:00pm

9:30am - 8:00pm

9:30am - 5:00pm