Beauty salon that offers holistic beauty treatments and solutions to beauty concerns. My goal is for every customer to leave the salon feeling happier, more relaxed and less stressed. Savas Beauty offers hide away place from day to day life, even if its just for a minute. Salon provides an extensive range of services for a wide range of clientele: for any age group, both men and women.
Roma Corrigan
Salon Owner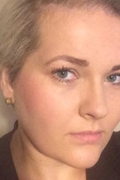 I am fully qualified beauty therapist and nail technician. I am extremely driven by my passion for all things beauty. My dream is to provide ultimate relaxing environment in which me and my staff meet your every need. I have trained and continue training to the highest level to be able to provide the best service to you my clients. I thrive to give everyone of my clients the ultimate luxury time out no matter what the treatment may be.
Laura O'Keeffe
Beauty Therapist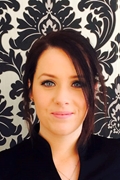 She has qualified as a beauty therapist in 2006. She loves everything beauty, Laura has worked with prestige brands and likes to ensure that she gives every client the best service she can give! Laura is very passionate about make up artistry, she enjoys making ladies feel beautiful and enjoys passing on the knowledge she has gained.
Devon Dewick
Beauty Therapist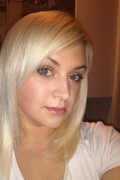 I've been a qualified beauty therapist for three years now, and I continue to love every minute of it. I love how even a simple nail paint, a chat, and a cuppa can brighten someone's day. For as long as I can remember the beauty industry has been calling out to me. The ability to make someone smile by doing something I love? I can't think of anything else I'd rather do!
Trish
Beauty Therapist
Hi, my name is Trish and I'm from Cork City. I have over 20 years experience in the beauty industry. I did my training in Susan Ryan's Cork College of Beauty Therapy when I was 21 and I have been training and learning new skills ever since then. I love all things beauty and nails, also have a keen interest in alternative side of the industry and I'm a trained reflexologist.
Devon Dewick Express
Trish O'Herlihy Savas
Unit 5A, Riversdale, Rathcormac
0873430434
Tuesday

Wednesday

Thursday

Friday

Saturday

9:30am - 5:00pm

9:30am - 9:00pm

9:30am - 9:00pm

9:30am - 9:00pm

9:00am - 4:00pm
DH3, Unit 1 , Bishop's Island, Watergrasshill
0872401039
Tuesday

Wednesday

Thursday

Friday

Saturday

9:30am - 5:00pm

9:30am - 5:00pm

9:30am - 8:00pm

9:30am - 8:00pm

9:30am - 5:00pm